Shop VED Store
VED Information
Contact VED
Visner Engine Development, LLC
4700 36th Street
Kentwood, MI 49512
Phone: 616-726-6600
Fax: 616-726-6601
Contact Us
FOLLOW @VisnerEngine
for builds, info, and more





TAG US: #VisnerEngine
to get featured!
Technical Information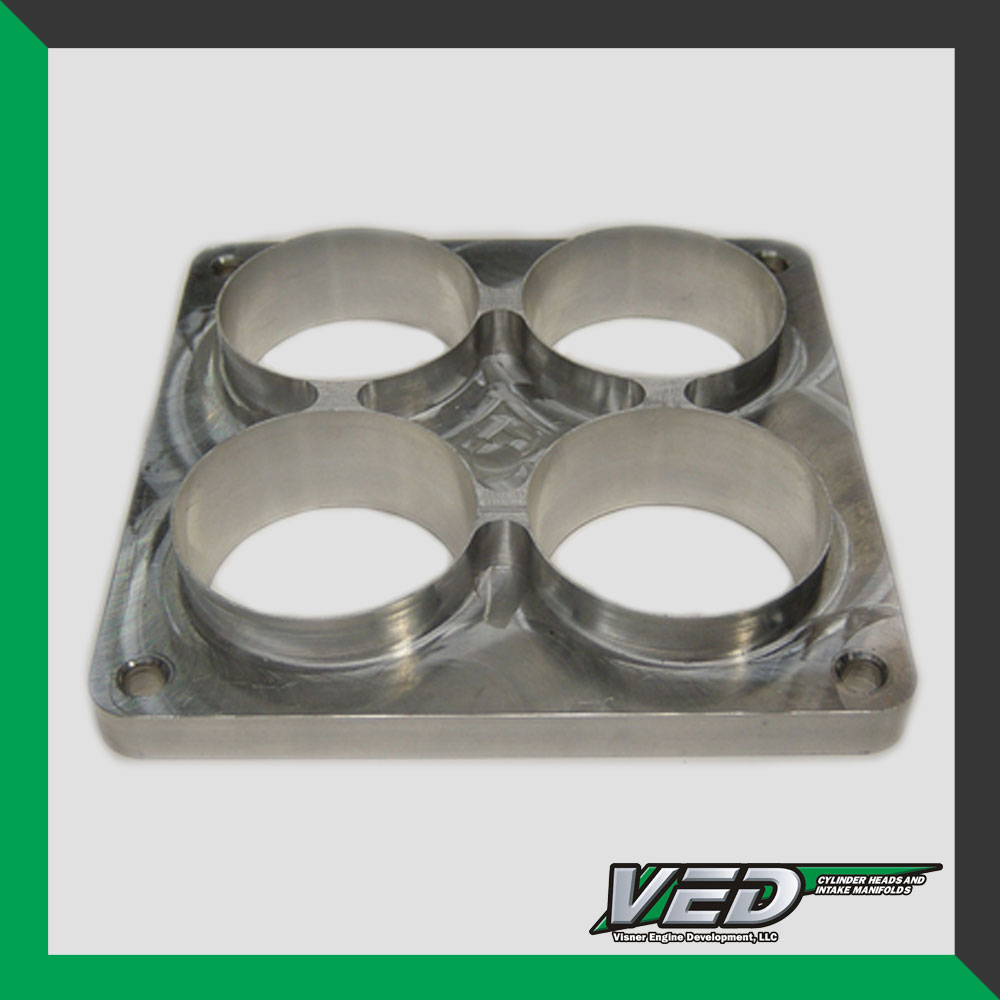 Shear Plates – Why Do They Work?
Shear plates, tapered spacers and insert designs are tuning tools. Some engines will respond to them better than others and often they will broaden the power band. The air/fuel mixtures transition from the carburetor to the plenum is not the same on all engines. There are many variables that affect this transitional area:
Venturi air speed
Carburetor design
Fuel droplet size
Pulse strength
Firing order
Plenum size and design
Carburetor distance from runner
The pulsing air from each runner creates chaos in the plenum. This affects the fuel leaving the carburetor and entering the plenum, causing fuel separation and air flow disruptions. The combination of taper and the sharp edge helps to separate these pulses from the air column entering the plenum.
Typically, over-carbureted engines respond better to shear plates because of the slower air speeds through the venturi.